The best laptops for video editing are crucial if you're trying to get any creative work or screen recording done on the road. You can't just get the priciest or most kitted out machine for your editing needs. You need to consider some specific things to get a laptop that will work for you.
You will, of course, need a powerful machine with a quality graphics card and speedy memory. But, you also need a top-notch display with excellent color accuracy and a high enough resolution for your work. The laptop also needs to be compatible with whatever apps you're using, from video editors, video converter software to DVD burning software you use.
Get to know How choose Best video editing laptop
Your budget will determine your choice when it comes to selecting a laptop for video editing. However, don't forget to choose a device that (a) is expandable (so that you can add more memory or an additional SSD if necessary), (b) one that comes with next business day warranty (or at least offers it as an option) and (c) features ample connectivity as users are likely to transfer files either via a cloud storage option or via an external storage (most likely to be a portable SSD).
| Specs | Minimum | Recommended | Ideal |
| --- | --- | --- | --- |
| Editing resolution | 1080p (1920 x 1080) | 4K (3840 x 2160) | 4K (3840 x 2160) |
| Processor | 8th Generation i5 or AMD Ryzen | 8-core Intel CPU or AMD | Intel Xeon or better |
| Memory | 16GB | 32GB | 64GB |
| Storage | 256GB SSD | 256GB NVMe PCIe SSD | 1TB NVMe PCIe SSD (RAID-0) |
| Screen | Full HD | 4K | 8K |
| Video card | Integrated | Discrete | Nvidia RTX or AMD Radeon Pro |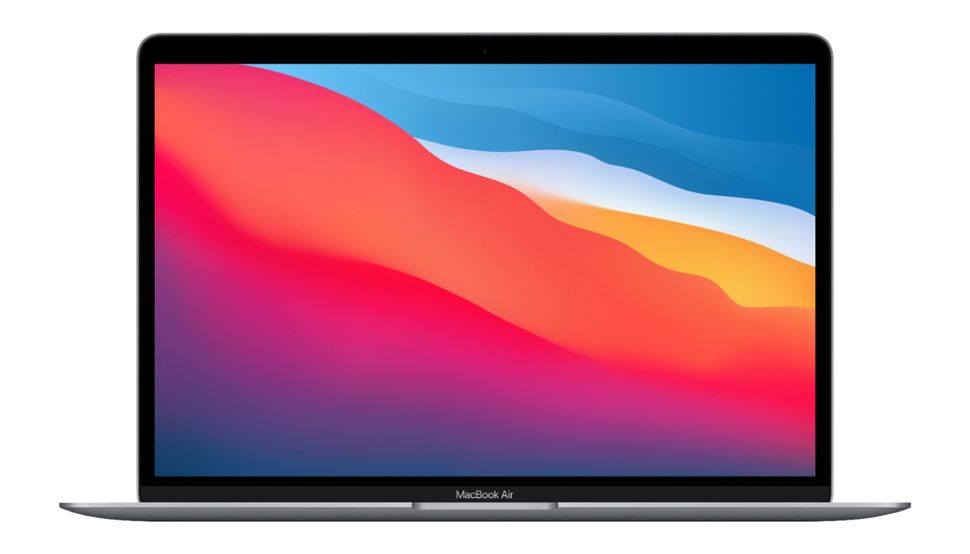 Apple topped last year off with a bang, rolling out their much-talked-about M1 silicon chip that's so far been a real game-changer. And, the first laptop to receive it is the company's thinnest and lightest, putting it on the list of the most exciting Apple laptops of recent years.
With this new chip, the MacBook Air is better than ever, touting excellent performance alongside its brilliant battery life – without raising the price to keep it (fairly) affordable still. This is the best thin and light laptop for pretty much everyone.
As an example of things to come, Adobe has just released another set of results for Premiere Pro running on Apple M1 and the results are stunning. Scene Edit Detection, powered by Adobe Sensei, is at least 430 percent faster on an Apple M1. Premiere Pro with native support for Apple M1 is coming soon, but you can try it right now in Beta.
Expect more video editing software developers to jump on the "native" bandwagon over time as they transition to Apple's game changing processing platform.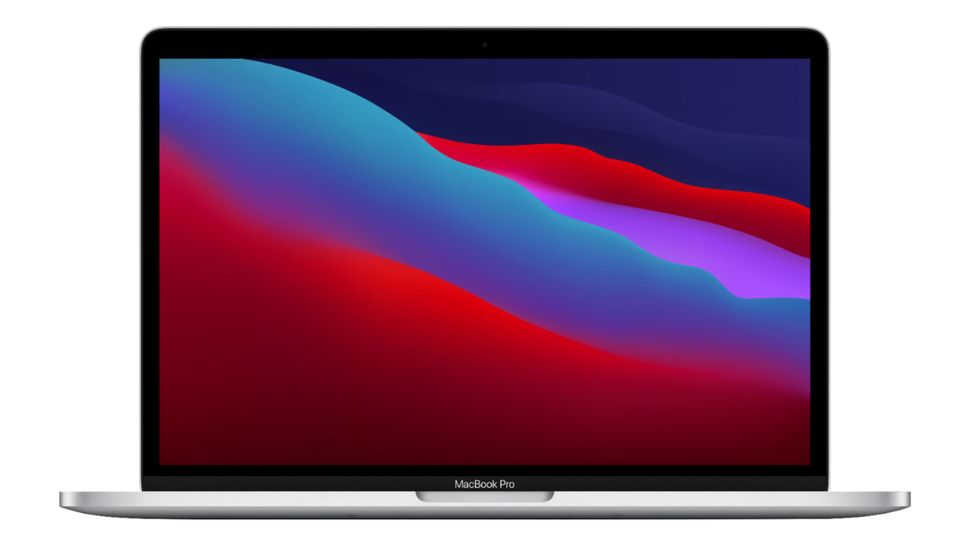 The MacBook Pro 13-inch (M1, 2020) may not have gotten a massive design overhaul, but what it lacks in that department, it makes up for big time in performance and battery life.
Thanks to Apple's groundbreaking M1 chip, the new MacBook Pro 13-inch delivers excellent performance and exceptional battery life. Its performance is so impressive, in fact, that it can easily handle 4K – and even 8K – videos. If you're looking for a powerful laptop that keeps things small and lightweight, this is among the best video editing laptops money can buy.
Combined with macOS Big Sur, this laptop paves the way to video editing on another level, on par – dare with say – with the best that Windows offered but in a very neatly packed chassis and at a price point that's not absurdly expensive. Shame though that you can't get more than 16GB memory or more than 2TB SSD storage.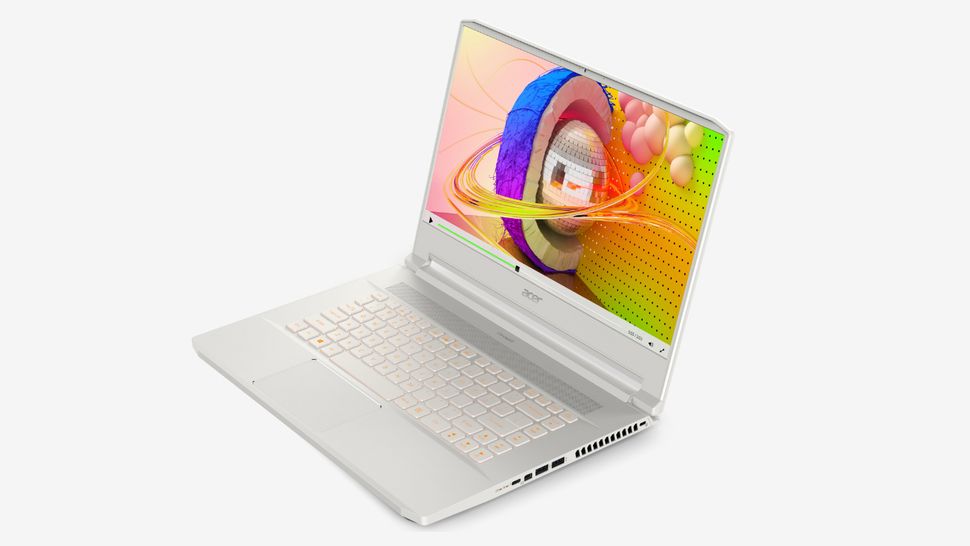 The formidable Acer ConceptD 7 is capable of handling complex and demanding tasks such as intensive video editing, thanks in large part to its Nvidia RTX graphics. Clearly designed specifically with creative professionals in mind, including filmmakers and videographers, it boasts that sheer power you'll find in gaming laptops.
Beyond that excellent performance it delivers, it also offers decent port selection, a minimalist solid white design and that stunning Pantone-validated 4K IPS display. Obviously, it's still pretty pricey, but no professional's tool comes cheap. If you're looking for a Windows-powered MacBook alternative for video editing, it's certainly among the best video editing laptops.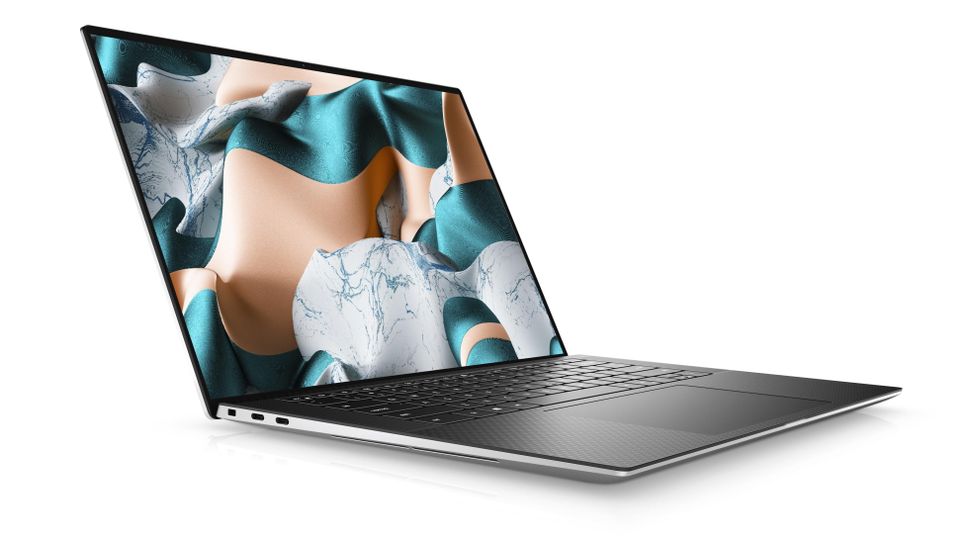 The Dell XPS 15 (2021) continues the XPS line's tradition of being an excellent video editing tool, as well as one of the best Dell laptops out there. While it doesn't stray too far from its predecessor, it's a performance machine in a portable package. With up to an Nvidia GeForce RTX 3050 Ti, you should be able to handle most of your creative work without breaking a sweat. And though it can handle some gaming, it is admittedly a bit underpowered compared to some of the competition. But, it comes with a gorgeous display, great battery life, and a price that makes this probably the best mid-range option out there.
The world's first gaming Ultrabook is back with updated internals. Unlike most gaming laptops out there, this offering from Razer is incredibly thin – so thin, in fact, it's thinner than a MacBook Pro 16-inch. While that forces it to sacrifice a bit of power, it still delivers a solid gaming performance that's good enough for video editing while on the go. The fact that it offers a 1080p display with 120GHz refresh rate and four stereo speakers capable of delivering 7.1 surround sound using THX Spatial Audio helps as well.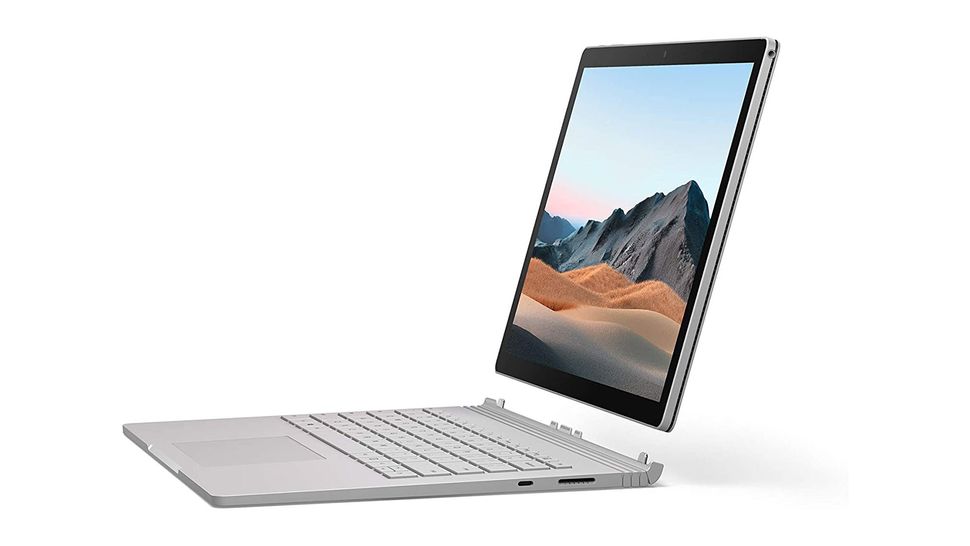 In many ways, the Surface Book 3 is an example of just how far the best laptops have come in just a few short years. It has an extremely premium piece of kit – with one of the best displays we've used in a laptop, a keyboard that will put the MacBook Pro's new Magic Keyboards to shame, and a hybrid design that's great for creative tasks. More specifically for what you're looking for, this follow up to the outstanding Surface Book 2 has configurations with a discrete GPU and more RAM than everyday consumers will ever need. That makes the Surface Book 3 an amazing choice for content creators and one of the best video editing laptops currently on offer.
The Dell XPS 17 (2021) may be pricey but it has the kind of performance to tackle all your video editing needs. With specs of up to an Intel Core i9 CPU, 64GB of RAM, and an Nvidia RTX GeForce 3060, you can even dabble in 4K video editing, especially if you splurge for that gorgeous UHD display. On top of that, all this performance fits in a 0.77-inch thick machine making this 17-inch laptop surprisingly portable. While the XPS 17 does come at a premium and could come with a few more ports, it is a great machine for a creative professional.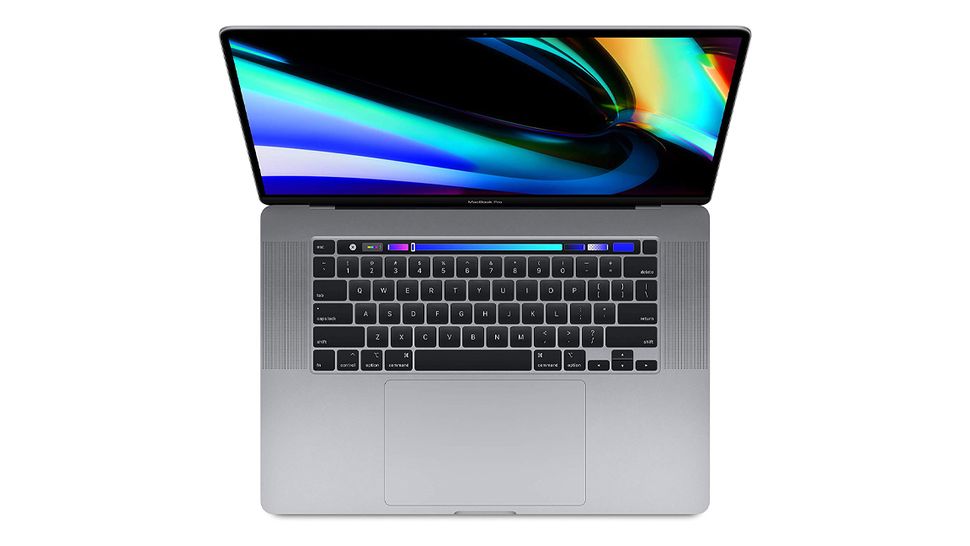 As thin, light and sleek as ever, the MacBook Pro (16-inch, 2019) doesn't actually feel like a 16-inch behemoth. If you're worried that this was going to be bulky and awkward to use, don't be. This laptop will feel just as compact as the 15-inch MacBook Pros that preceded it and more than any other 16-inch laptops out there. So that in situations when you need to take it with you at your shooting locations, you won't have to worry about it being a pain. And, you're also getting that extra real estate on that stunning display – not to mention that 9th-generation Intel Core chip and AMD Radeon Pro 5300M or 5500M graphics card, which should get your through your intensive video editing workflow without fuss. The incredible speakers and much improved keyboard are just cherries on top.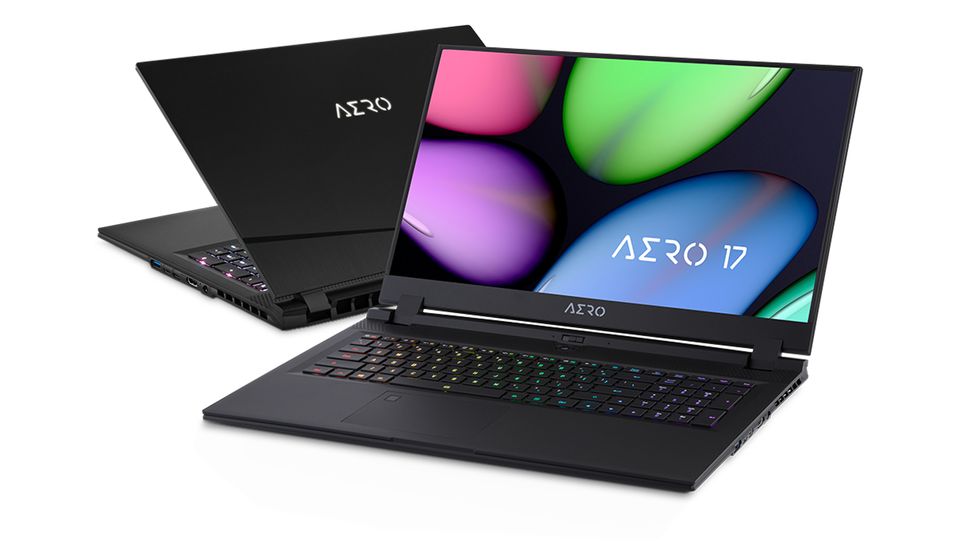 One of the most powerful mobile workstations out there, the Gigabyte Aero 17 (2021) comes with a lot of power, a gorgeous display, and a whole lotta ports. Best yet, it's priced well below its less-powerful rivals, making it a better proposition even if you have a more flexible budget. It isn't by any means perfect. The battery life could use a bit of a boost, for example. But, for how much you're paying and for the other things you're getting in return, it's a minuscule sacrifice.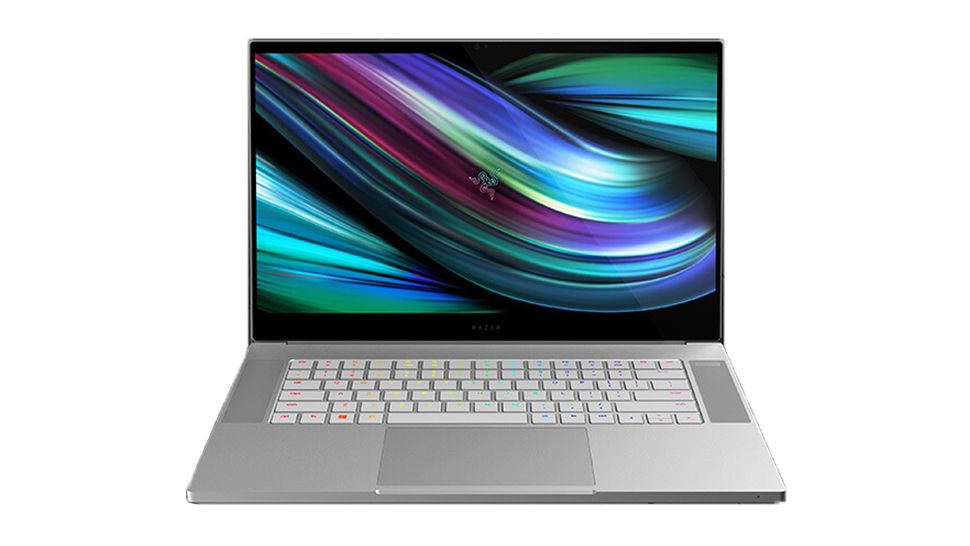 If you want the most powerful laptop ever made and money is no object, then the Razer Blade 15 Studio Edition (2020) might just be the best video editing laptop for you. This gorgeous, smart-looking mobile workstation will give some of the most powerful desktop PCs a good workout, running for their money, showcasing prowess in complex tasks like 3D animation and video rendering. That's while delivering a delicious 4K touchscreen display with 100% DCI-P3 color gamut, perfect for creative pros and accomplished multi-taskers. Of course, it'll also set you back a hefty sum. But, if you've got the dough, this has all the serious firepower you need.
Here's what experts say about Buying a video editing laptop
"First, you'll want to look for a system with a powerful multicore processor — the Intel Core i7 product line is a good choice to get started with — and our software has been optimized to take advantage of multithreading so you can get the most out of these impressive chips. A powerful processor will also give you a seamless experience when working with today's popular formats and creative features like multi-camera and 360° video support. 4K video can create huge file sizes, so you'll also want to make sure the device has a large and fast SSD storage drive that can read and write large video files without any hang-ups."
"Video editing takes up a lot of memory, so shop for a system that has between 16GB and 32GB of RAM to keep things running smoothly. And, of course, a 64-bit version of Windows 10 is a must. " he added.
"Then, when considering graphics cards, look for the latest NVIDIA GeForce RTX or GTX series as well as Intel Iris or HD Graphics for overall faster processing and editing. Most advanced graphics cards will also have HEVC support, enabling the use of this advanced video format in your productions."
"Since you'll be working primarily on one screen when you're on the go, make sure the laptop's built-in monitor produces crisp images and has accurate color rendering. It's also ideal to have a system that will support multiple screens for when you're back in your main work space. Lastly, I always advise users to either plug in their laptops or adjust the power settings for high performance since many notebooks default to power-saving features when they're running on battery which can impact performance. You may have to accept a shorter battery life, but it will ensure faster processing for a great editing experience."